Evidence on skills training
Tue, Apr 10, 2012 10:08 AM
Skills training interventions are intended to provide youth with improved skills, knowledge and attitudes to allow them to achieve better economic productivity. Higher skills are associated with better labour market outcomes. Human capital is the stock of competencies, knowledge, social and personal attributes ('skills') that help people produce economic output.
Interventions include formal qualifications to courses on soft skills and advice on job search; from classroom teaching to on-the-job internships and infirm training; from short-term intensive courses of a few weeks, to long term retraining leading to a degree, and lasting two years or more.
Given the level of policy attention and spending, it is important to understand who are we aiming to help? What does the policy aim to achieve? How is it delivered? And especially, does it work?
Edited Tue, Jun 24, 2014 12:02 PM
Replies to this Topic
Tue, Jun 24, 2014 12:05 PM
Expertise on Evidence of Good Practices of Life Skills and Employability: Programs for High Risk Youth in Latin America
Authors: Ryan Cooper, Amanda Dawes, Paul Gertler & Claudia Martínez A.

A study providing an overview of existing evidence and good practices of life skills and employability programs for high risk youth in Latin America as part of the planning of their new program in the region (2012-2017). The mission of the Jacobs Foundation is to promote productive youth development by supporting projects in the Area of Research and of Social Intervention in various countries in the world. Their interest lies in programs which enable youth to acquire the relevant professional and social skills which are required by the labor market.
Youth Programs Review final.pdf
Jane
Mon, Jun 30, 2014 11:45 AM
This policy is excellent, timely and should work. A combination of formal training, soft skills and job placements or attachments should prepare one for the life of work. However, in Kenya there is too much emphasis on formal training and too little or no soft skills exposure and training for students. This translates to graduates with impressive academic papers but who are very poor at work environment behavior and ethics. As a result their chances of employment in formal environments is low and when employed are unable to keep jobs for long or progress well in their careers. This results in dissatisfaction on their part and they begin to hop from job to job.
Tue, Mar 20, 2018 9:01 AM
Discussion:

Lifelong learning for the future of work, 16 to 29 March 2018
Join: http://www.skillsforemployment.org/KSP/en/Discussions/EDMSP1_210225
Moderators :Ms. Olga Strietska-Ilina
This E-discussion aims to bring together representatives of government, education and training institutions, the private sector, worker organizations, academia, and international organizations among others to discuss concrete policy options in developed and developing countries for promoting lifelong learning (LLL). It has been organized in the framework of the ILO Centenary Initiative on the Future of Work (FOW). The FOW Initiative aims at understanding as well as responding effectively to new challenges posed by a number of drivers of change in order to advance the Organisation's mandate for social justice.

Many of the global trends and forces impacting the world of work - technological, climate, new forms of work organization, globalisation, demographical - will have a profound and diverse impact on the demand for skills. Skills development can help workers and economies take advantage of opportunities in the future, act as an important enabler of transition, and address some of the associated costs. However, the capacity of education and training systems to anticipate and adjust to constantly changing skills demands will require: 

• good quality basic education that provides the foundational skills that allow people to embrace change, take advantage of emerging job opportunities, and engage in further learning;

• the facilitation of dynamic learning over the life cycle to ensure that people keep pace with digital and technology-related skills and other factors of change to remain productively engaged in employment.

Lifelong Learning (LLL) is central to managing the different transitions that workers will face over the course of the life cycle. It can ensure that they successfully enter the labour market, continually upskill while in employment, and reskill to take advantage of emerging jobs throughout their careers. 

This life-cycle approach raises fundamental questions about the respective responsibilities of governments, workers and enterprises in making choices about when and how to reskill and retrain. It requires strategies to ensure the financing and delivery of skills development, whether through the enhancement of public investment, the provision of financial and other incentives to boost engagement in learning activities, and/or approaches that seek to combine a mix of public and private investment in all phases of delivery.

We encourage you to read the Issue Brief 'Skills Policies and Systems for a Future Workforce' prepared for the 2nd Meeting of the Global Commission on the Future of Work which took place on February 15-17 as additional background information on this discussion, see below.  
Thu, Jan 23, 2020 3:34 PM
ILO STAT Blog
Transition from school to work remains a difficult process for youth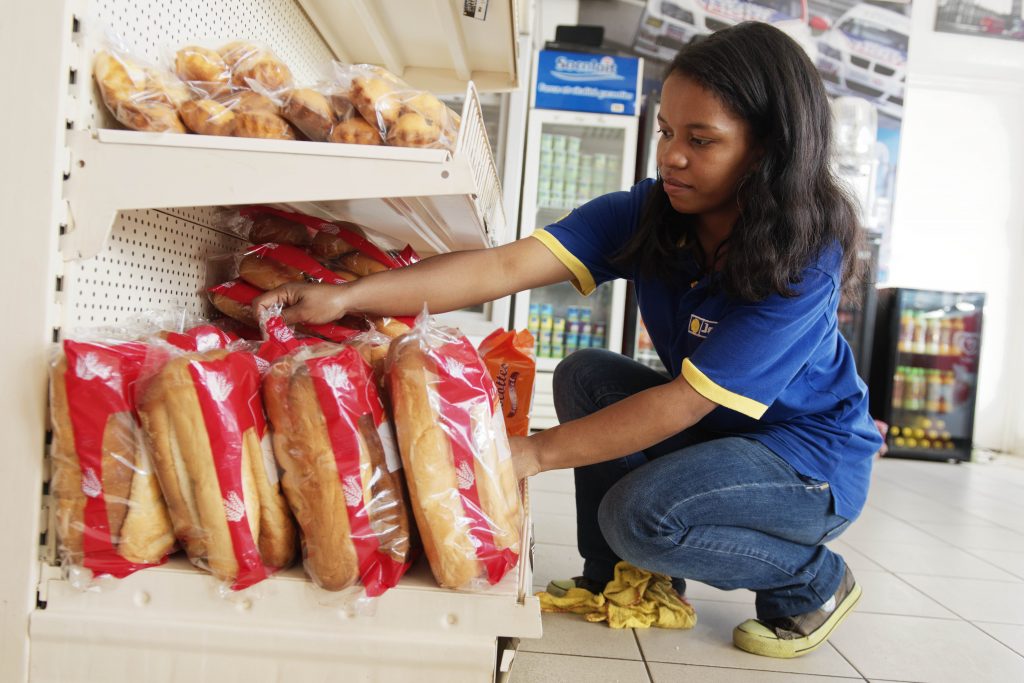 The transition into adulthood is an exciting time for many young women and men, bringing with it the prospect of social and economic independence. However, finding employment remains difficult for many youth, especially for young women.
The school-to-work transition indicators have hence been designed to give a more detailed classification and help understand better young people's transition path in the labour market. 
The school-to-work transition stages indicator classifies youth into three groups according to their current state: 
An analysis of the school-to-work transition for 60 countries highlights that young men are more likely to complete the transition process.
In almost all countries with available data, the share of young men who successfully transited into employment exceeds that of young women, often by a wide margin. The largest gender gaps were found in Pakistan (34%), Fiji (26%), and Guyana (23%). 
The data also show that in almost all countries, young women are less likely than young men to have begun their transition into the labour market. More than 80 per cent of women had not started their transition yet in Pakistan, Timor-Leste, and Mauritania, while the shares for their male counterparts were much lower. 
The significant differences by sex suggest that women face additional hurdles in their labour market transition, either at the end of their education or during their studies.
These differences may be explained - at least partially - by persistent gender gaps in access to decent jobs. In some parts of the world, young women's access to the labour market continues to be limited, leading to large shares of women remaining out of the labour force altogether. It also happens that in many countries young women tend to remain in education longer than young men - possibly also as a consequence of their more limited labour market opportunities - which can delay their entry into the labour market.
Our new indicators on school-to-work transition stages can be further broken down to better understand youth transitions. Youth in transition, the ones who have begun the transition process but who have not yet completed it, are broken down into those who are studying and in the labour force, those who are unemployed and not studying, those working in a non-satisfactory, temporary job or non-satisfactory self-employment, and non-students outside the labour force with a desire to join the labour market in the future. 
Among young people still in transition, the pattern varies greatly across countries and tends to depend on national income level. In low-income countries, the two forms that dominate are the shares of youth in a non-stable or non-satisfactory employment, and the shares of youth in the potential labour force. In Malawi, for instance, these two groups represent over 87 per cent of the youth population in transition. 
Conversely, the two dominating forms in high-income countries are the shares of students in the labour force and the shares of unemployed school leavers. In Iceland and in the Netherlands, these two groups account for over 95 per cent of the youth population in transition. 
For more details, check out our latest issue of Spotlight on Work Statistics - From school to work: An analysis of youth labour market transitions 
What gets youths into jobs around the world? Train them in a skill.
Paul Thissen04 February 2020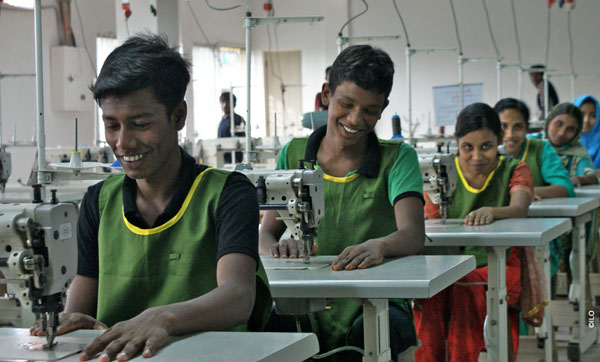 Worldwide, young people are three times more likely to be unemployed than adults, according to data from the International Labor Organization (ILO).  Even among employed youth, many work bad jobs for painfully low wages. More than 160 million working youth are below the UN's poverty threshold, and 96.8 per cent of employed youth in developing countries work in the informal sector, according to ILO data. So what works to get young people into jobs and raise their wages?
Skills training programs have been shown to be effective in a wide variety of environments all over the world. After training, youths are more likely to be employed and they earn more. Notably, these positive effects appear in a wide range of contexts, including low-income and high-income countries, as well as among youth who are particularly disadvantaged.
This evidence comes from one of 3ie's systematic reviews which combines the results from numerous studies around the world. This approach provides stronger evidence than relying on a single case, where idiosyncratic issues can affect program outcomes. This particular 3ie review analyzed 107 youth employment interventions of various types, including 68 that trained youth in a skill. An earlier, more limited systematic review by a different set of authors found similar results.
The positive results for skills training interventions stand in contrast to a lack of evidence supporting the effectiveness of other types of programs, like providing employment services or subsidized employment. Next week we'll write about one other promising type of intervention: entrepreneurship programs for youth, which seem to work in low- and middle-income countries.
The youth skills trainings programs analyzed in the review provided a wide range of job-specific technical skills, business skills, literacy skills, numeracy skills, or other non-technical skills. The key is that they provided a new skill for participants, rather than just offering services to help them look for a job or offering them subsidized employment. While the programs vary in their definition of 'youth,' all of the interventions targeted people between 15 and 35 years old. This range takes into account time it can typically take people to transition from education to employment.
Participating youths' earnings and employment rates rose after skills training programs in countries across the income spectrum, although the effects were smaller in high-income contexts. Earnings, in particular, rose substantially more in low- and middle-income countries than in high-income countries. The review draws evidence from 29 interventions in high-income countries and 38 interventions in low- and middle-income countries.  
Skills training programs were particularly effective at raising earnings for disadvantaged youth, defined as those youth who were particularly low-income, at risk, or vulnerable. The programs' positive effects were not limited to these youth, however - earnings and rates of employment also went up for youth who were not classified as disadvantaged.
For more information about the study's findings and methodology, the full study and a shorter summary are available here. Beyond this study, hundreds of other systematic reviews and thousands of impact evaluations are available in our evidence hub here.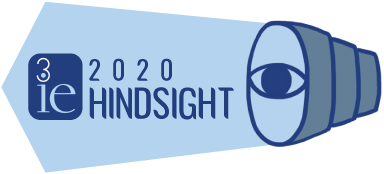 This is the fifth blog in our campaign 2020 Hindsight: What works in Development. Learn more about the campaign and read past blogs here